Archive Page 2
---
---
Tiny sensor board with ATtiny84 and RFM12B Transceiver. The size of the PCB is 25 x 30mm, sightly larger than a canadian quarter coin.

Tiny ATtiny Node with Temperature Sensor
Der Tiny ATtiny Sensor Node ist eine kleinere Version des bisherigen ATtiny Sensor Node. Statt 2 AA-Batterien mit Batterie-Box wird eine Litium-Batterie CR2032 eingesetzt. Dank der Platzeinsparung durch die Batterie passt die gesamte Leiterplatte in ein bisher verwendetes Gehäuse der Batteriebox. Auch eine Zündholzschachtel kann als Gehäuse verwendet werden.
Bilder der Prototypen:

Tiny ATtiny Sensor Node
ATtiny84 Sensor Node with cheap RF433MHz modules.

Tiny Sensor Node

433MHz Receiver
Project in progress – Bench Power Supply (0-30VDC, 0-2A). PCB from OSH Park arrived.
Components from Farnell element14 (DE).
Take a look inside the sensor node:
Das Tiny84Board, ein Breakout Board für kleine Anwendungen mit ATtiny84/44/24 ist nun im Handel verfügbar.
Bestellungen in der Schweiz über Boxtec, weltweit bei Tindie.

Tiny84Board – Leiterplatte
My son, happy birthday to you !
Das Tiny84Board ist ein kleines Board für Arduino-Anwendungen mit dem ATtiny44 oder ATtiny84 Microcontroller.
Der Verlag mitp verlost ein Rezensions-Exemplar des Titels Spannende Projekte mit dem Raspberry Pi.
Wer sich für Raspberry Pi-Projekte interessiert und gerne eine Rezension über das Buch verfassen möchte, darf sich hier im Blog melden.
Update 13.06.14
Die Buchverlosung ist beendet und ein Gewinner ermittelt. Ich werde den Gewinner/die Gewinnerin per Email kontaktieren.
Vielen Dank für die Teilnahme
Maker Day 2014 bei Boxtec am 6. September 2014.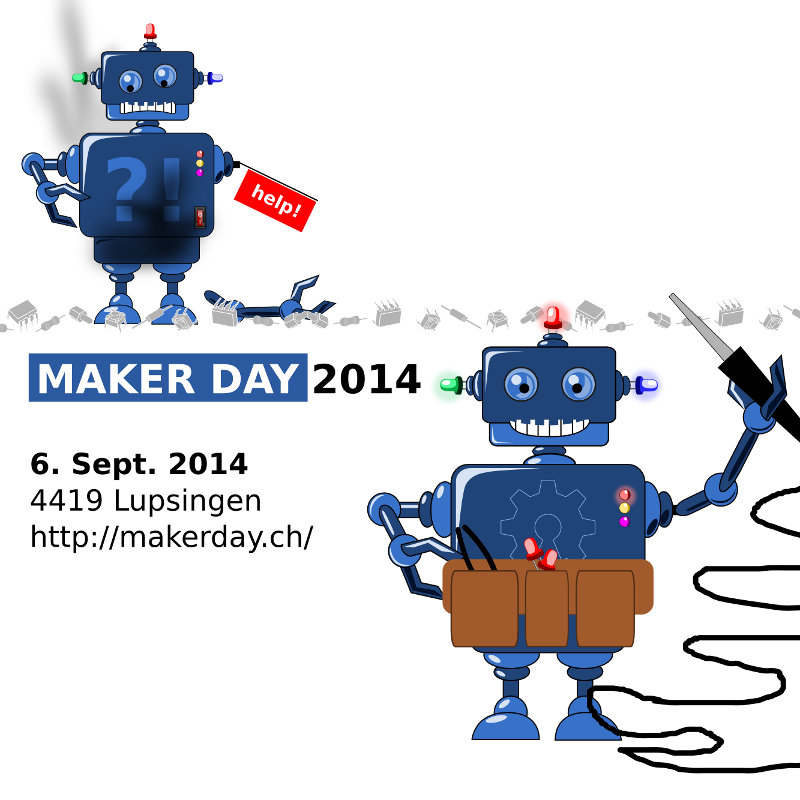 Alle weiteren Infos unter http://makerday.ch
---
---
---
Aktuelles
Kommentare
Kategorien